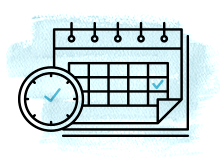 A Pathway. Not a Program.
Implement an ongoing and effective structure where couples invest time, resources and creativity into their own marriage. Groups of 10-12 couples meet at set intervals to be engaged by Biblical concepts and look big picture. Then the couples create action steps and implement strategies to protect and promote life in their marriage between their meetings. Groups often stay together year-after-year.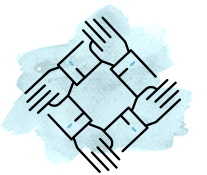 Group Dynamics
The sessions are a time for couples to connect individually. The group dynamics allow for community and collective insight from married couples at every stage of life. Though there is no forced sharing, transparency tends to form after couples have experienced depth of relationship.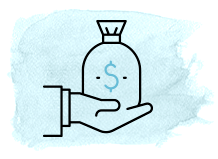 Participant-Paid & Lay-Led
Grace Marriage is participant-paid and lay-led. Participation costs can be offset by the church, but Grace Marriage can be implemented without church budgetary requirements. Church leaders are free to work on their own marriages within a group, while a trained facilitator guides the day. It's an Ephesians 4, "equipping the saints," ministry.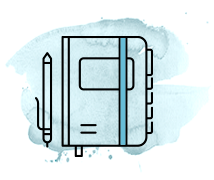 Engaging Curriculum & Customized Strategy
Grace Marriage creates engaging curriculum and resources for groups. A Church Support Specialist is assigned to each church to guide them through preliminary questions, launch strategy, implementation and ongoing support. Grace Marriage helps each church build a custom plan based on their unique context and culture. Promotional
resources (video & printed) are provided along with a Director's Launch Kit.
A marriage ministry curriculum and proactive discipleship pathway for all stages of marriage. We offer a structure for weekly, monthly or quarterly marriage groups based on the best fit for each church.
A ministry partner who will help the church plan, promote and launch their groups.
Why are we called Grace Marriage?
The grace of God sets a marriage free to thrive.
Jesus ultimately satisfies, marriage does not. If we are fully satisfied in Christ, we are freed to allow His grace to overflow to one another.
While behavioral modification is important, the foundation of our marriages must be grace. While we teach the various tools to have a healthy marriage in our content, we continually emphasize how grace must fuel those efforts. Grace plus Intentionality equals a Transformed Marriage!
How do I know if Grace Marriage is a good fit for my church?
If the importance of marriage ministry is championed by your church leadership team. When church leaders have a strong desire for healthy marriages and families, their heart and excitement will influence the overall impact, growth and longevity of the ministry.
If you are looking to implement an ongoing strategy to help marriages thrive. It's our desire to help you help couples navigate the seasons of life. That only happens with a long term vision and a pathway of discipleship.
Please contact us today! Our team will ask helpful questions for you to determine if Grace Marriage is the right option to help you minister to the married couples in your church.
How do I get Grace Marriage started in our church?
Contact us today!
Our support team consult with you and provide an outline of your launch strategy.
Church Support Specialists are assigned to each church to pray, encourage and equip church leaders and lay facilitators.
Marriage counseling.
A traditional small group.
A seminar or conference.
What will couples experience in a group?
Engaging lessons and videos with Biblical concepts and strategies.
Application steps to impact their marriage.
Guided discussion for individual couples
Group discussion to share collective insights.
A fast-paced, fun and enjoyable time together.
New content at every meeting.
How long can we continue in Grace Marriage?
Grace Marriage groups can stay together for years.
After 7 years, groups will repeat the cycle with revised and updated content.
This looks different depending on the church. While the ministry is participant paid, some churches choose to offset peripheral costs (childcare, food, snacks, if applicable). Grace Marriage is not an "off the shelf" ministry model so we do not sell directly from our website.
Contact us today for a complimentary strategy call. Our church support specialists will walk you through the Grace Marriage models, costs and what would work best for your church based on size, context and culture. If we're not a good fit for your church, we may be able to recommend other trustworthy resources/ministries that might fit your needs!
Facilitators from each church (staff or lay leaders)
Grace Marriage will help to equip leaders to facilitate
Contact us today! 866-263-1052
Whether you are a church of 25 or 25,000 our team is experienced in helping all church sizes and we are here to help. We will provide samples of our participant guides and provide complimentary access to helpful digital resources.
We look forward to talking with you!